AMG® Racing Line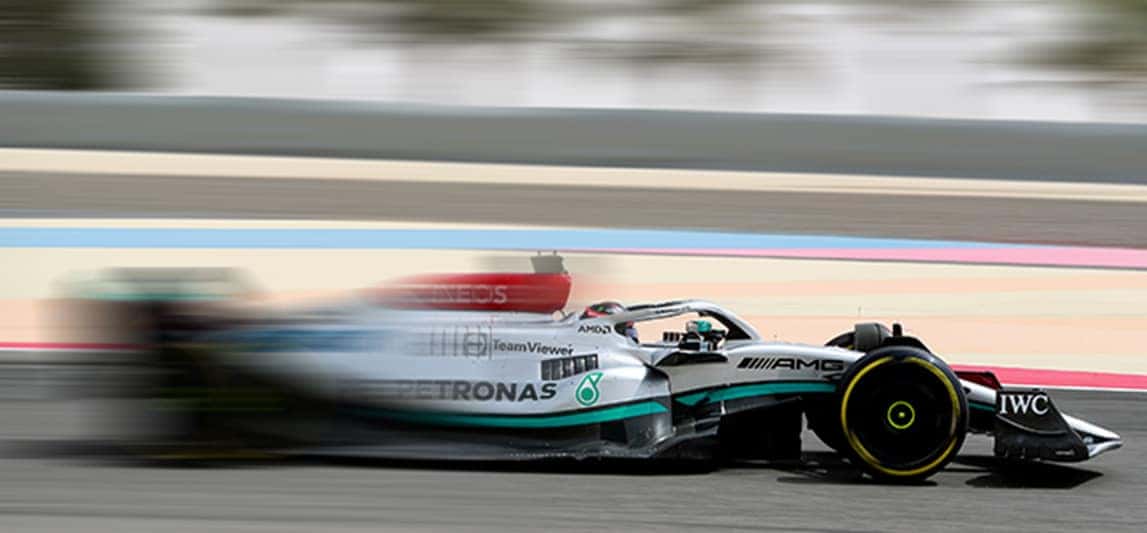 The 2022 Formula 1 Season is Back!

The 2022 Formula 1 racing season began at the Bahrain International Circuit in mid-March with a podium finish (P3) for seven‑time World Champion Lewis Hamilton and a P4 finish for the newest Mercedes‑AMG® Petronas Formula 1 Team member, British driver George Russell. Making his Formula 1 debut back in 2019, Russell got his start in karting at age seven and aims to become the next World Champion. Further changes have taken place with new regulations this season and the launch of our new Mercedes‑AMG® W13 F1 E Performance.
Mercedes-AMG® PETRONAS F1 Team Car Launch | Meet the F1 W13

Hear all about the 2022 Mercedes‑AMG® W13 F1 E Performance directly from F1 team boss Toto Wolff and his team, from the launch event at Silverstone back in February.


MEET THE F1 TEAM / F1 TICKETS & HOW TO WATCH
---
Mercedes-AMG® Rolex 24 At DAYTONA

Mercedes-AMG® Motorsport Customer Racing team Gilbert Korthoff Motorsports, and team drivers Stevan McAleer, Mike Skeen, Scott Andrews and James Davison, made their debut Rolex 24 At Daytona a memorable one this weekend with a third place IMSA WeatherTech Sportscar Championship GTD finish in the No. 32 Gilbert Korthoff (GK) Motorsports Mercedes-AMG® GT3. The break-through podium showing came in just the GK team's fifth WeatherTech Championship GTD start, second major endurance race and first-ever 24-hour race. The GK Rolex 24 podium capped a successful week for Mercedes-AMG® Motorsport customer teams across two racing series in IMSA's season-opening weekend of competition at Daytona International Speedway, including three podium finishes, an IMSA Michelin Pilot Challenge victory in the new bronze class and a top five in the debuting IMSA WeatherTech GTD Pro class.

FULL DETAILS HERE
---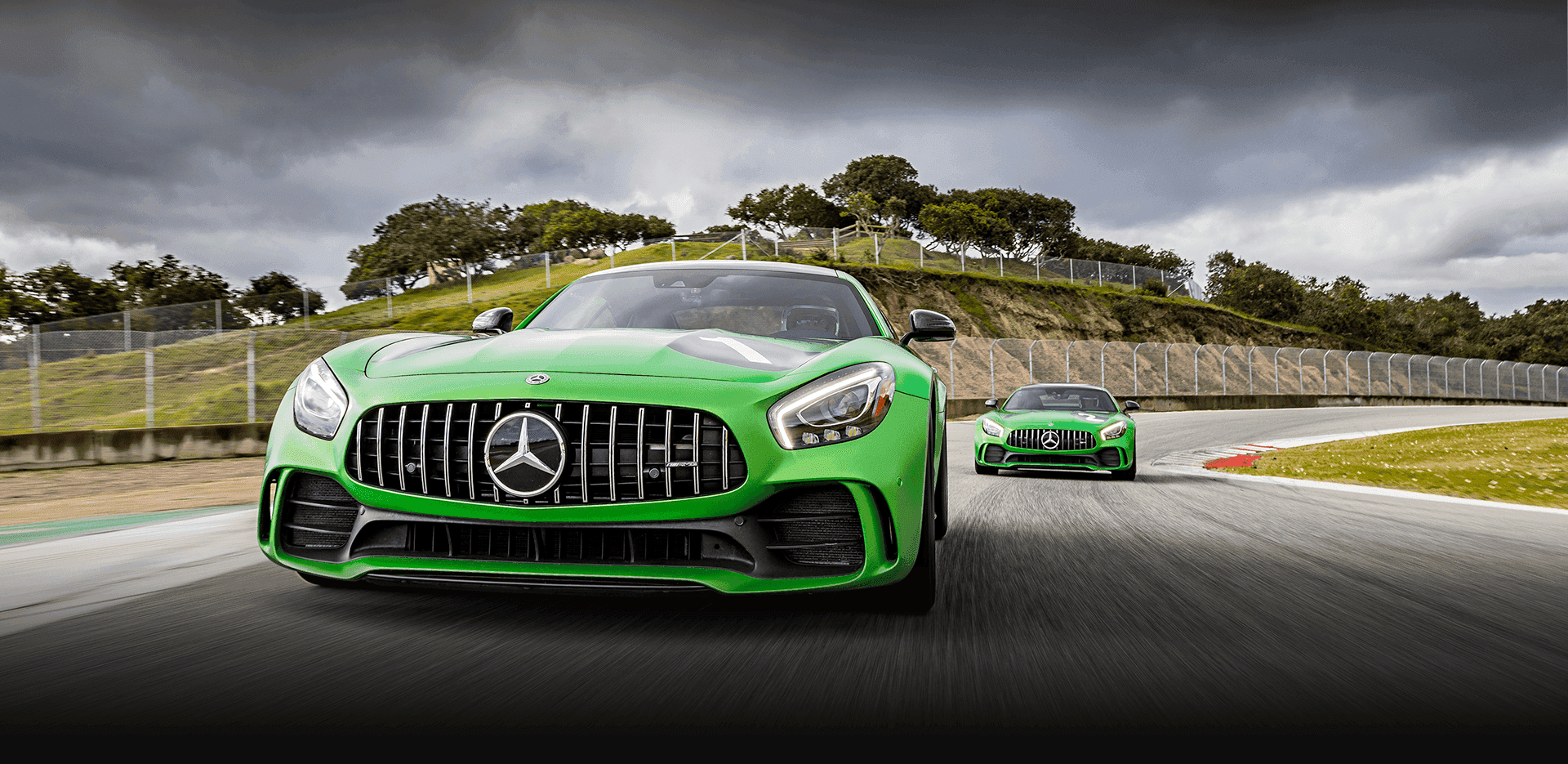 AMG® Driving Academy

Admit it. You've fantasized about gripping the wheel of an AMG®, feeling the ferocious, engine roar as you peel off at high speeds around an iconic track. Tracks like WeatherTech Raceway Laguna Seca or Circuit of The Americas. Tracks that have seen the likes of some of the world's most legendary drivers. This is AMG® Driving Academy and right now is your chance to register for the ride of your life. Earn your stripes with PERFORMANCE training, graduate to ADVANCED and — if you can handle it — take on the PRO level. Learn the finer points of performance driving with the AMG® Driving Academy. Registration is open now.

---
An Iconic Farewell
A Tribute to the Mercedes-Benz 300 SLR

This is the Mercedes‑Benz 300 SLR "722," also known as the "Silver Arrow." It was the winning car of the 1955 Mille Miglia road race and focus of the short film The Last Blast. At the helm is lifelong Mercedes‑Benz mechanic, Gert Straub, who maintained this vehicle for over 40 years. But this story isn't just about a car — it's about the man who originally drove it. Sir Stirling Moss (1929‑2020) was the first and only British racing driver to not only win Italy's famed 1,000‑mile Mille Miglia race but to set the record time — unbroken even today. Moss raced from 1948 to 1962, winning 212 races in that time. In a 2015 interview, he described the 300 SLR as "the greatest sports car ever built by anybody, any time." With just one chance to take their shot, filmmakers captured the final ride of the "722" before returning it to its final home at the Mercedes‑Benz Museum in Stuttgart, Germany, where it is now on view for millions to see.

GO BEHIND THE SCENES
---
Digital Style: AMG® Wallpapers
Download your free AMG® high‑resolution wallpaper images. Update the background on your desktop, tablet or mobile phone with some of our most legendary cars. Display the iconic gullwing doors of the SLS AMG®. Try the AMG® 300 SEL nicknamed the "Red Pig." Or display the classic AMG® 560 SEC Wide Body. Every glance at your device whisks you into the driver's seat of an unforgettable ride — metaphorically speaking, of course.

300 SEL 6.8

SLS AMG®

AMG® 560 SEC Wide Body
---
Shop our AMG® inventory

If you're ready to reclaim your daily drives with a new Mercedes-Benz AMG® vehicle, Mercedes-Benz of North Olmsted— the premiere AMG® provider in Northeast Ohio— is well-equipped and ready to serve you.