Our Picks for the Best Date Spots in Cleveland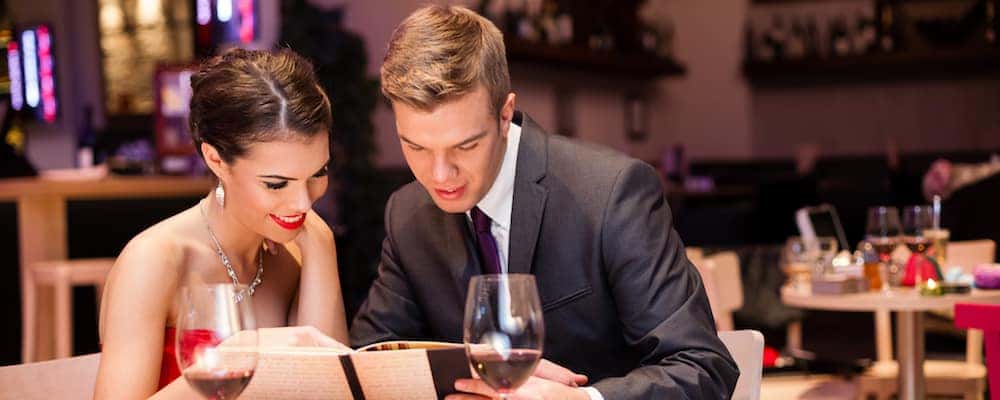 Cleveland is full of exciting spots to share with a date, showcase your best self, and enjoy good food and entertainment. Whether you're planning a swanky dinner out or easy-going quality time, Mercedes-Benz of North Olmsted has some recommendations. Check out our picks for the best date spots in Cleveland!
Lola Bistro
Looking for a great spot for some romantic wining and dining? Book a reservation at Lola Bistro. Owned by Chef Michael Symon, Lola Bistro offers rustic food in a sophisticated and charming space. Choose from entrees like strip streak, bacon-wrapped sturgeon, or sea scallops, and round off a delicious meal with sticky toffee with Marcona almonds, toffee sauce, poached pears, and cream cheese ice cream.
Location: 2058 East 4th St., Downtown Cleveland
Dinner in the Dark
Dinner in the Dark keeps you "in the dark" about the food you'll be served until the last minute. Every month, six talented chefs participate in a cooking co-op, allowing them to work with new peers and create impromptu dishes. Each course is paired with wine or a cocktail. Ticket prices are about $90 per person, and a portion of the event's proceeds go to a local charity selected by the chefs.
Location: Changes monthly
Mill Creek Falls Overlook Picnic
Want to take advantage of a warm, sunny day with your partner? There's no better date spot than Mill Creek Falls Overlook. The overlook is the perfect place from which to admire the 48-foot Mill Creek Falls. Visit nearby Saucisson for a handmade sandwich, then head up to the overlook for a quiet and relaxing lunch.
Location: Garfield Park Reservation
Scene 75 Entertainment Complex
Located about a half-hour south of Cleveland, Scene 75 Entertainment Complex is so much more than an arcade. It's the perfect place to cut loose and enjoy a few drinks, arcade games, or rounds of laser tag with your SO. Food Truck Alley is another highlight and features a wide selection of local food trucks from River Dog Cafe to Sugar Sugar.
Location: 3688 Center Road, Brunswick
West Side Market
Spend a Saturday afternoon browsing the West Side Market, located just minutes from downtown at the northeast corner of Lorrain Ave. and W. 25th St. You'll find everything from fresh meats and produce to fudge and cupcakes to coffee and tea. Grab something for lunch and more for a cozy for-two dinner later!
Location: 1979 W. 25th St.
Learn More About Cleveland from Mercedes-Benz of North Olmsted!
Follow Mercedes-Benz of North Olmsted for more suggestions on the best restaurants or things to do in Cleveland, Westlake, and surrounding areas, such as the best fall festivals and summer activities! Have questions? Contact us today!
More from Mercedes-Benz of North Olmsted
Many Cleveland shoppers are interested in upgrading their rides with a new electric vehicle from Mercedes-Benz of North Olmsted. We have you look at the 2023 EQE specs from the Mercedes-EQ lineup. Get all the details about the 2023 EQE horsepower, battery capacity, specs, and more! Then, reach out to our sales team for availability on this exciting…

When you need a reliable SUV to take on your Cleveland commute and family vacations, the 2023 Mercedes-Benz GLC could be the luxury SUV for you. At Mercedes-Benz of North Olmsted, we're proud to be your chosen place for all your automotive needs, and we'll help you find the new Mercedes-Benz GLC right for your driving needs….